A virtual tour of the WSPU Exhibition of 1909
Nigel Shephard is an independent filmmaker and composer, based in Stoke Newington. He has been researching the Suffragettes for five years for a film Banners and Broad Arrows which is ready to go into production. He is started a campaign to raise funds for his film, and is hoping that every WI Member in the UK will donate £1 towards getting this british film on screen
Naomi Paxton is an actress and PhD student researching the Actresses Franchise League.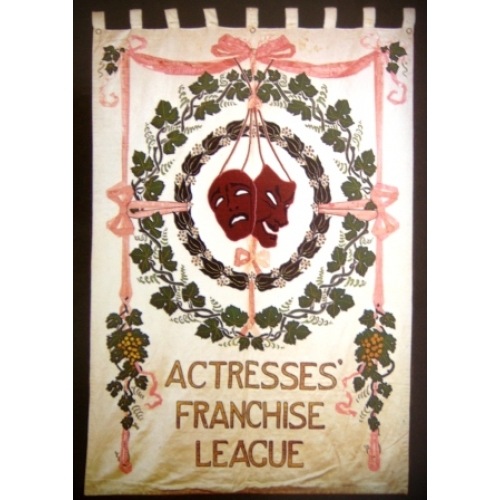 Naomi and Nigel would like to take you on a virtual tour of the WSPU Exhibition at the Princes Skating Rink, Knightsbridge in 1909.
The exhibition was a showcase for the Suffrage cause and, using rare photographs and contemporary material they will give you a glimpse into the variety, colour, sights and sounds of this hugely popular and successful event. Featuring fortune tellers, brass bands, theatre performances, installations, some extraordinary models and the first ice-cream soda fountain in England - as well as stalls from societies across the United Kingdom- the exhibition was a chance for Suffrage supporters to gather and celebrate as well as for curious visitors to explore and enjoy.
There will be a small fee of £3 for members to attend and £4 for visitors, remember to grab a drink from the bar on the way in.