May Meeting- Aggie MacKenzie- Good housekeeping Guru and cookery author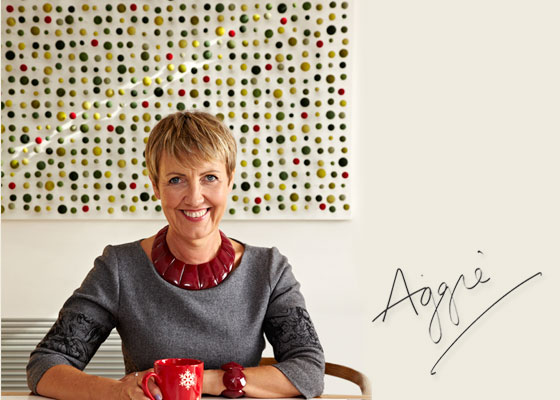 Wow, what a fantastic opportunity we had to meet and chat with Aggie MacKenzie a local stokey resident who became a household name on Channel 4's How Clean is Your House? Aggie's work covers a broad range: apart from TV and radio presenting, she writes a food page every month in Good Housekeeping, tests kitchen gadgets every month in Delicious, and writes a weekly page in Best
Aggie shared some of her top tips for cooking, cleaning, and life in general. We loved that she admitted to not being a "clean freak" Aggie says a home should be clean enough to be healthy, but dirty enough to be happy. Here's a couple of the tips she shared with us-
This would be one of Aggie's desert island utensils, and she can't do without her trusted and well loved pan
An Aerolatte whisk-
This inexpensive device is great for creating barista style Lattes at home without sacrificing valuable space for large coffee maker machines. Combined with a stove top perculator, you'll never want to nip out to a starbucks again!
Green fairy Liquid washing up liquid-
This inexpensive product is a the ultimate pre wash solution and de-greaser. Forget expensive pre-wash stain treatments and get back to basics with a readily available product. Washing up liquid is designed to cut through grease, so is great for grubby collars, oily spots on clothes and even works on tomato stains!
Aggie is the proud Mother of 2 sons, and her eldest is currently training as a chef, cooking must be in the blood! We spent a lovely hour with Aggie, and would like to thank her for generously giving up an evening to be with us
Claire-Louise Hardie- Secretary SNWI