Fabulous February is "Yarn bombing" creation month!
Since Stokey WI was formed, every year we have done some sort of a "Yarn Bombing" event to celebrate International Women's Day. This year we are planning a collaboration with other local london WI groups, and women's groups in our Area. We're still keeping what we'll make this year under wraps, but the theme is sustainability and the colours of the suffragette movement- Green, White and Purple. Please start collecting carrier bags, in this colours, along with any other materials that we could use to make things to decorate Albion Parade.
These are a couple of pics from last year's event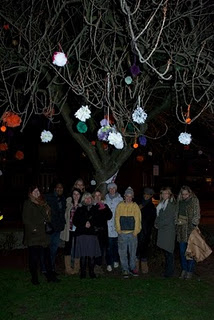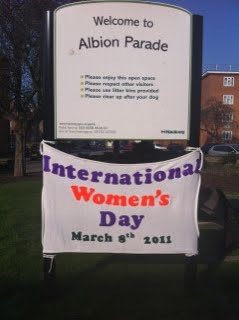 International Women's Day is a global day celebrating the economic, political and social achievements of women past, present and future. In some places like China, Russia, Vietnam and Bulgaria, International Women's Day is a national holiday.
The day honours the work of the Suffragettes, celebrates women's success, and reminds of some of the global inequities that still to be redressed.
So let's all put our fingers to work on Feb 13th, and get creative for International women's day whilst sipping some lovely wine, and enjoying the company of our lovely group.
No charge for members to attend, just grab a drink from the bar on the way in.